Celtic Jewellery - Handcrafted Scottish Jewellery
Shop Celtic Rings
Celtic rings you're sure to find the ring you're looking for with us. With the Celtic Knot rings to the emblems of Scotland and in the stone set range.
Shop Now
Shop Celtic Jewellery
Choose your Celtic Jewellery gifts we offer a wide range of silver and gold designs from Pictish and Celtic influences through to our modern contemporary collection.
Shop Now
Welcome to Hebridean Jewellery
Hebridean Jewellery are manufacturers of sterling silver and gold jewellery from the Pictish and Celtic periods through to the new millennium range.
This quality Scottish celtic jewellery is manufactured in the township of Iochdar by the silver sands of the North West coast on the Isle of South Uist in the Outer Hebrides of Scotland. This is where we established our business in 1974.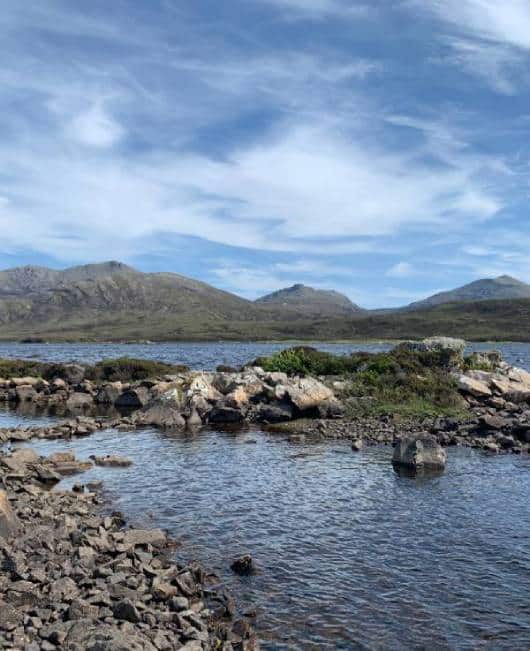 We have an expert team of craftsmen who are led by John M Hart. The team have continued to utilise designs that were passed on by John's father who was one of the pioneers in the revival of Scottish jewellery in the 1940's.
We are also continuing with new designs with the inspiration of Hebridean life.
This finely crafted jewellery has wide appeal from neck torcs through to brooches or delicate earrings with some inset with various gemstones. We also make Scottish wedding band rings, unique necklaces, gold pendants and bracelets.
What our happy customers say...
"Fantastic little place, I bought my husbands thistle cufflinks for our wedding from the shop online, so when we visited the island for our honeymoon, we just had to pay them a visit... gorgeous new designs, love it and will be back!"
The ring is perfect and it looks even better in real life, and thank you for the super fast delivery.
"Bought a lovely Celtic ring for my son when we visited South Uist. Ring was sized within the hour- great service. As a last minute idea I ordered the same ring for his twin brother for Christmas."